We specialize in Open Water Duck Hunting
We welcome and will accommodate beginning hunters to the most experienced hunters, looking to provide you with the best possible encounter with waterfowl hunting .
We'll be utilizing big open water bush blinds and scissor rig float blinds which will get us to the ducks. We'll also be using large rafts of duck decoys to entice the ducks into the spread.
Typical Days Hunt
Early morning meeting with guide
Boat ride to best suitable hunting location
Set up decoys
Get down to hunting
 Youth hunters (16 and under) are welcome when accompanied by a licensed parent or guardian.
Ready for the hunt of a lifetime?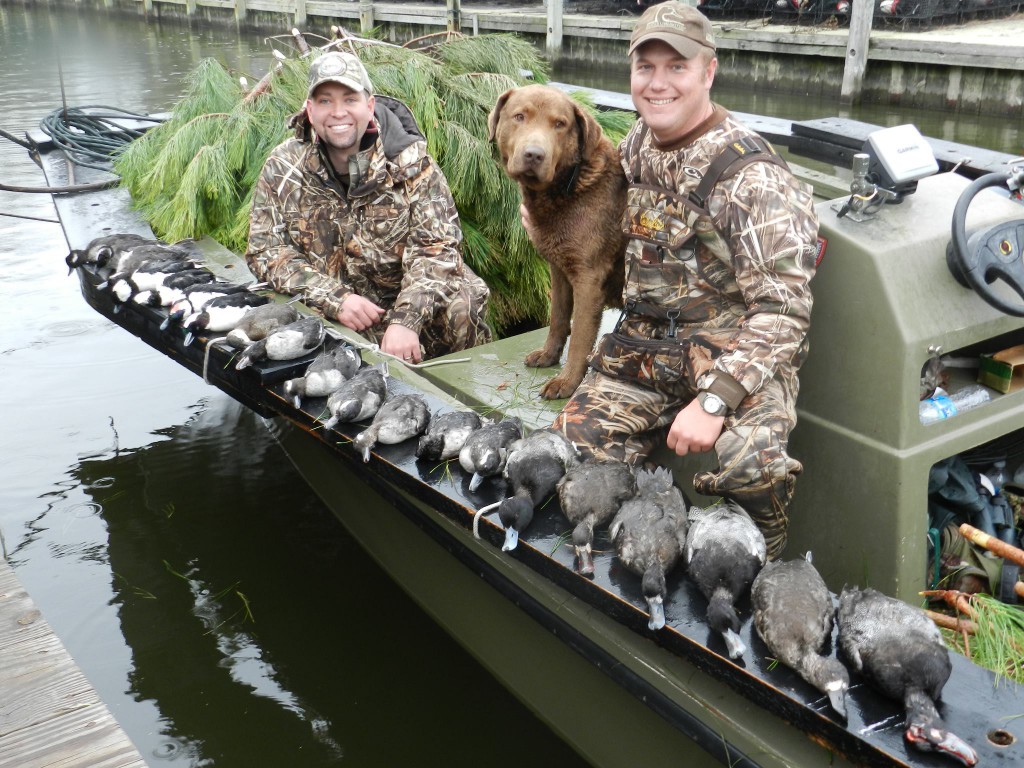 What To Bring
Warm camo clothing - (Face mask, hat, gloves, jacket / fleece)
Rain Gear
Waders
Shot Guns
Ammo
Food and drinks for the day
Camera...Video Camera
Cooler for your ducks
NC Hunting License and Stamps (ncwildlife.org)
Trained dogs welcome but requires advanced notification